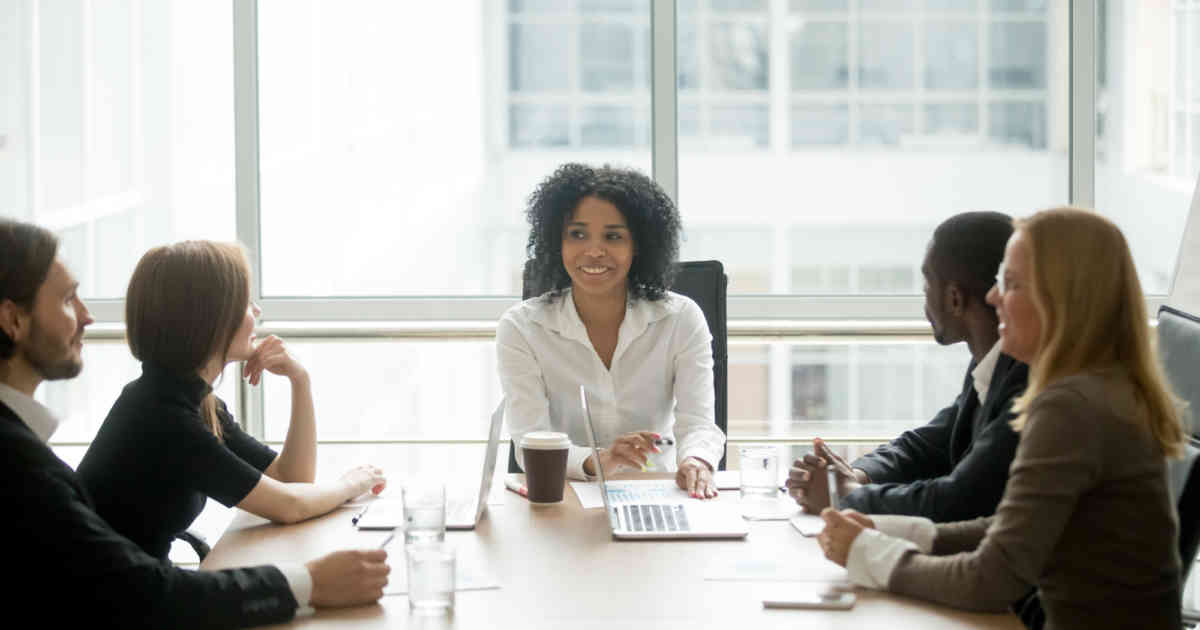 As it nears the end of 2023, many of America's top public companies showcase increasingly diverse boards of directors. Although there has been significant progress in expanding director appointments, to reflect many types of diversity, there is always room for improvement. Recently, the corporate sector has been overwhelmed by the impact of the pandemic, geopolitical shifts, environmental changes, and social justice movements, which have taken the country by storm over the past few years. Pressure from stakeholders and regulators for company leaders to acknowledge such events, and actually take a stance, is continuously increasing. Diverse boards are seen as better equipped to navigate complex, multifaceted issues, adapt to change, and sustain companies in the face of evolving global challenges. So, the search for more diverse perspectives in the boardroom continues, meaning that demand for diverse directors, with varied backgrounds, knowledge, and experience, are still on the rise.
According to the seventh edition of "Missing Pieces," historically underrepresented groups, including women and Black/African, Hispanic/Latinx, Asian, Native American/Alaska Native, Native Hawaiian/Pacific Islander, or multiracial men, continue to make strides in the boardroom. In 2022, women held upwards of 30% of board seats in the Fortune 500, which marks about a 5% increase from just two years prior. The number of Fortune 500 board seats held by racial and ethnic minorities also saw about a 5% increase and now stands at 22.2%. 53 companies in the Fortune 500 have more than 60% of their board seats filled by individuals from historically underrepresented groups, the highest percentage in its history. Additionally, from the 2023 Spencer Stuart Board Index, 67% of all new directors, at S&P 500 companies, are from historically underrepresented groups and 48% of all directors are diverse, a 2% increase from 2022. These findings indicate progress, albeit at a gradual pace. At the current rates of increase, for diverse board membership, it will take several decades for America's leading corporate boards to truly reflect the diversity of the actual population. 
In recent years, overwhelming amounts of evidence have come out showing the improvements that board diversity makes on performance and leadership. Expanding the boardroom to be more diverse and inclusive often increases financial returns and improves corporate reputations. Diverse boards are also associated with stronger risk management and strategy planning. Positive effects, such as these, serve as strong incentives for investors to actively seek out boards that prioritize diversity. With the increasing value of diversity, board selection should address existing gaps in the board's makeup, keeping gender, age, race, and ethnicity, but also professional experience, in mind. By setting goals to fill these gaps, boards gain diverse perspectives and are able to contribute to many aspects of organizational success and financial effectiveness. It's important for board members to align themselves with the interests of the groups they represent, to ensure the board is held accountable to satisfying the diverse needs of these groups. If boards are diverse, they make better decisions, which keeps these groups engaged. Informed decision-making is necessary to keep internal matters at bay, keep up with market trends, and maintain healthy public relations. This will also maintain the sustainability and long-term success of the board and strengthen stakeholder trust, as investors want companies to be socially responsible and have diverse employees. Keeping this in mind, it is often most beneficial for companies to focus on prioritizing what is in the best interest of investors and the public.
The demand for board diversity and recognition of its importance continues to grow, and many legislative measures have been implemented to ensure increased diversity within public companies. The U.S. Court of Appeals for the Fifth Circuit recently upheld Nasdaq's board diversity rule, originally approved by the U.S. Securities and Exchange Commission in 2021, which requires Nasdaq companies to have a minimum of two diverse directors, including at least one woman and one individual from an underrepresented minority or self-identifying as LGBTQ+. Despite resounding support for board diversity and its benefits, there has been some concern over the Supreme Court's landmark affirmative action ruling. While this ruling only specifically ended race-conscious college admissions, Justice Neil Gorsuch has insinuated that it should and will apply to the hiring process of employers wanting to hire diverse employees. Regardless, stakeholders appreciate diversity in the boardroom, as organizations that prioritize diversity are seen as more resilient, innovative, and socially responsible. Embracing board diversity is a moral imperative, necessary for business success. If companies continue to build more diverse boards, it shows further progress in addressing the complexities of a diverse world.